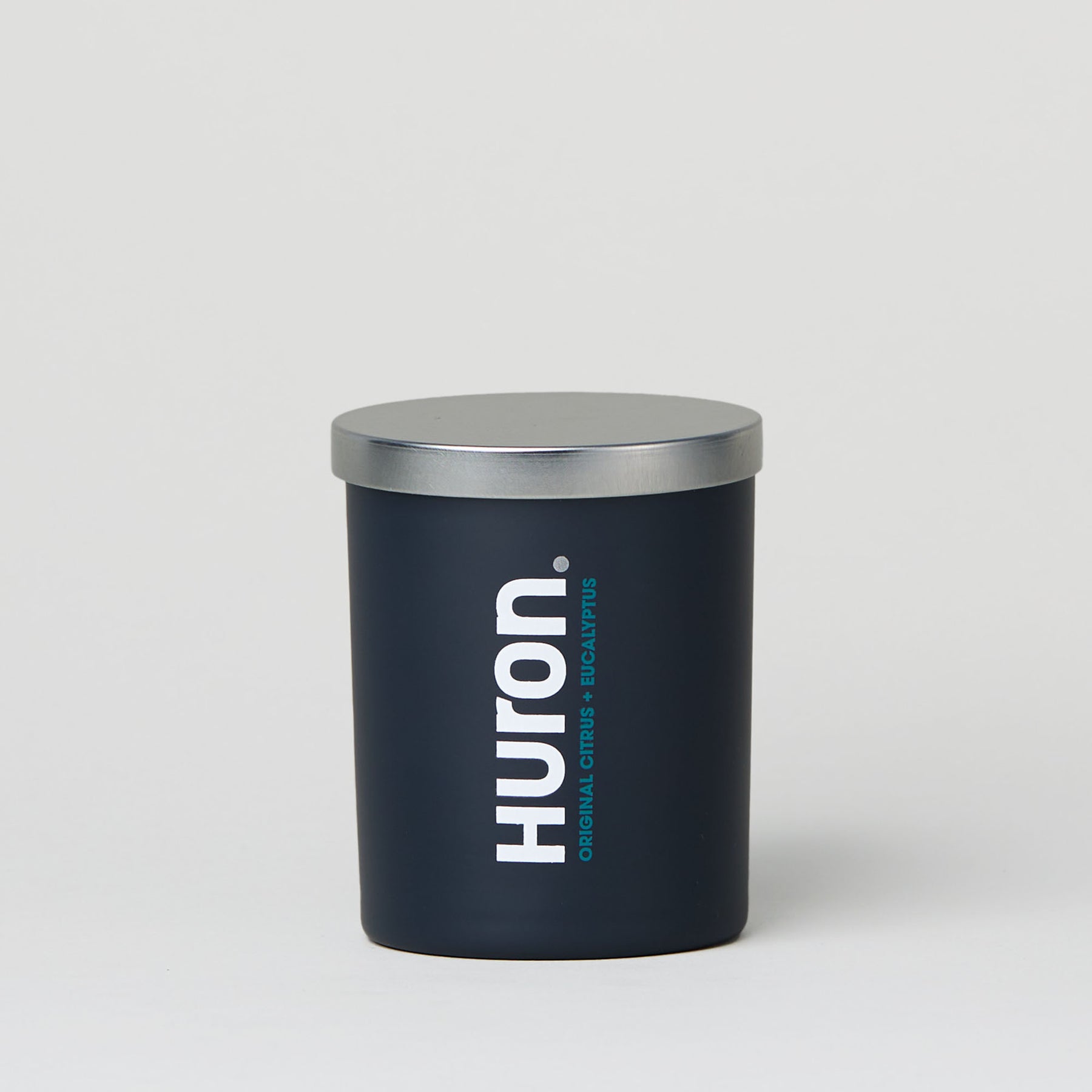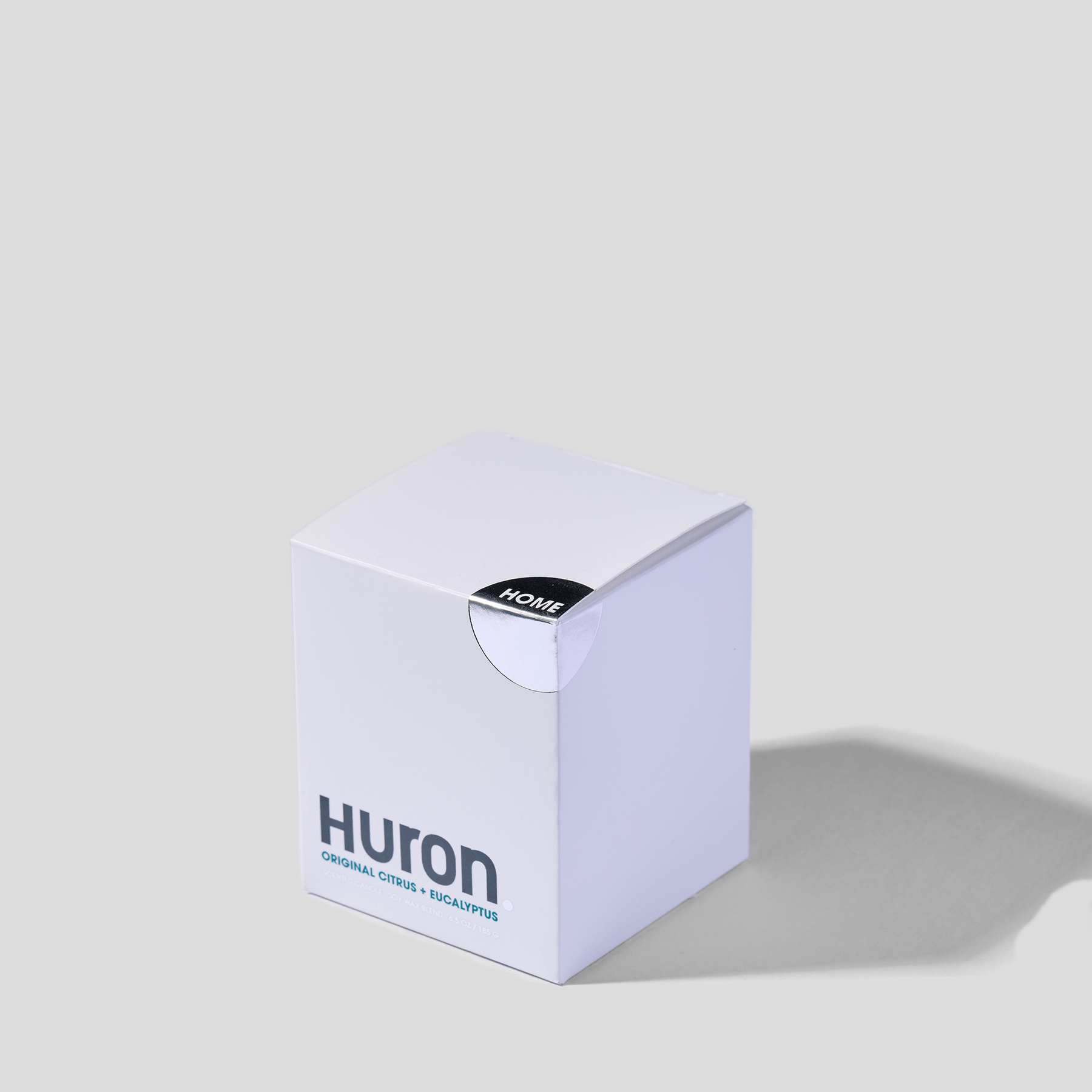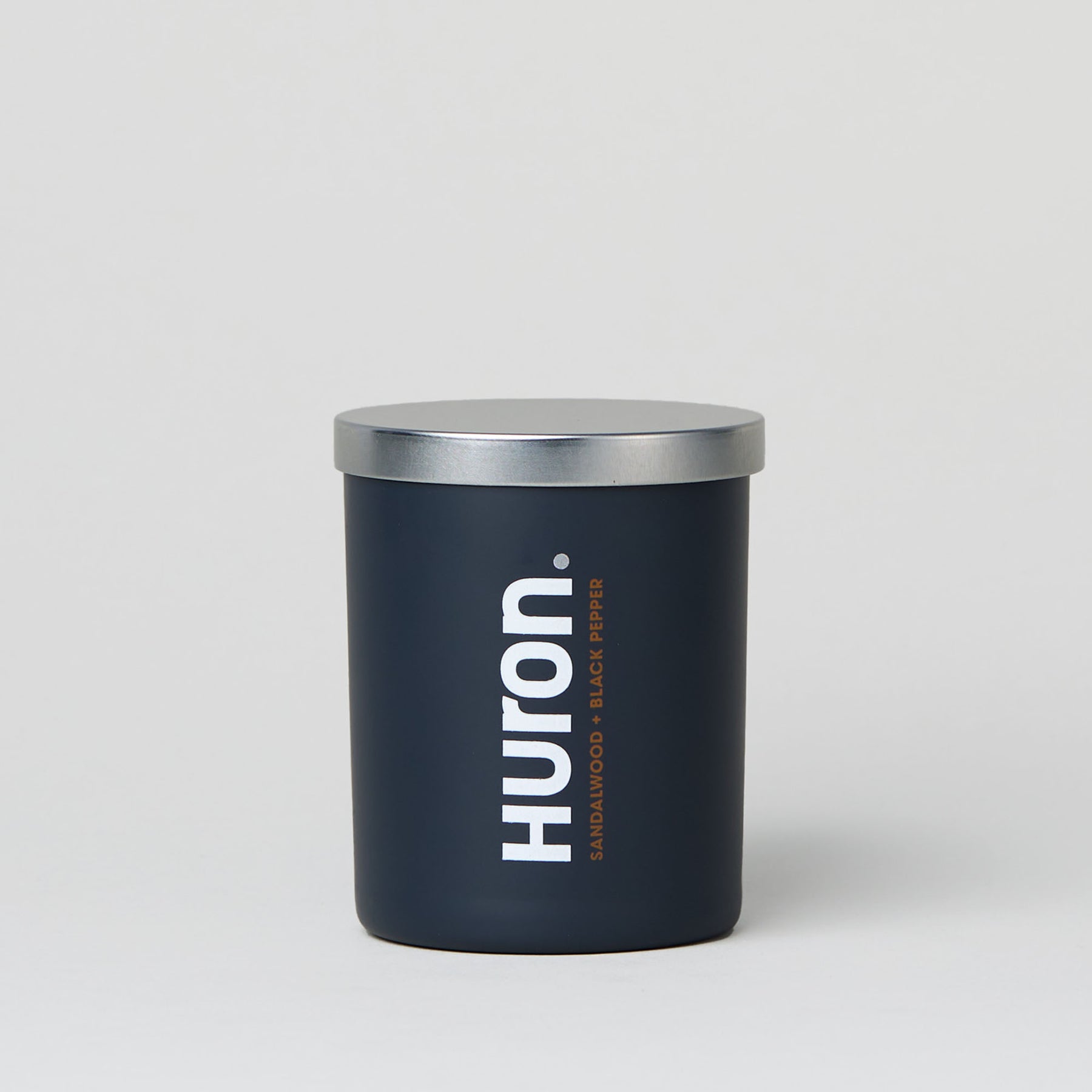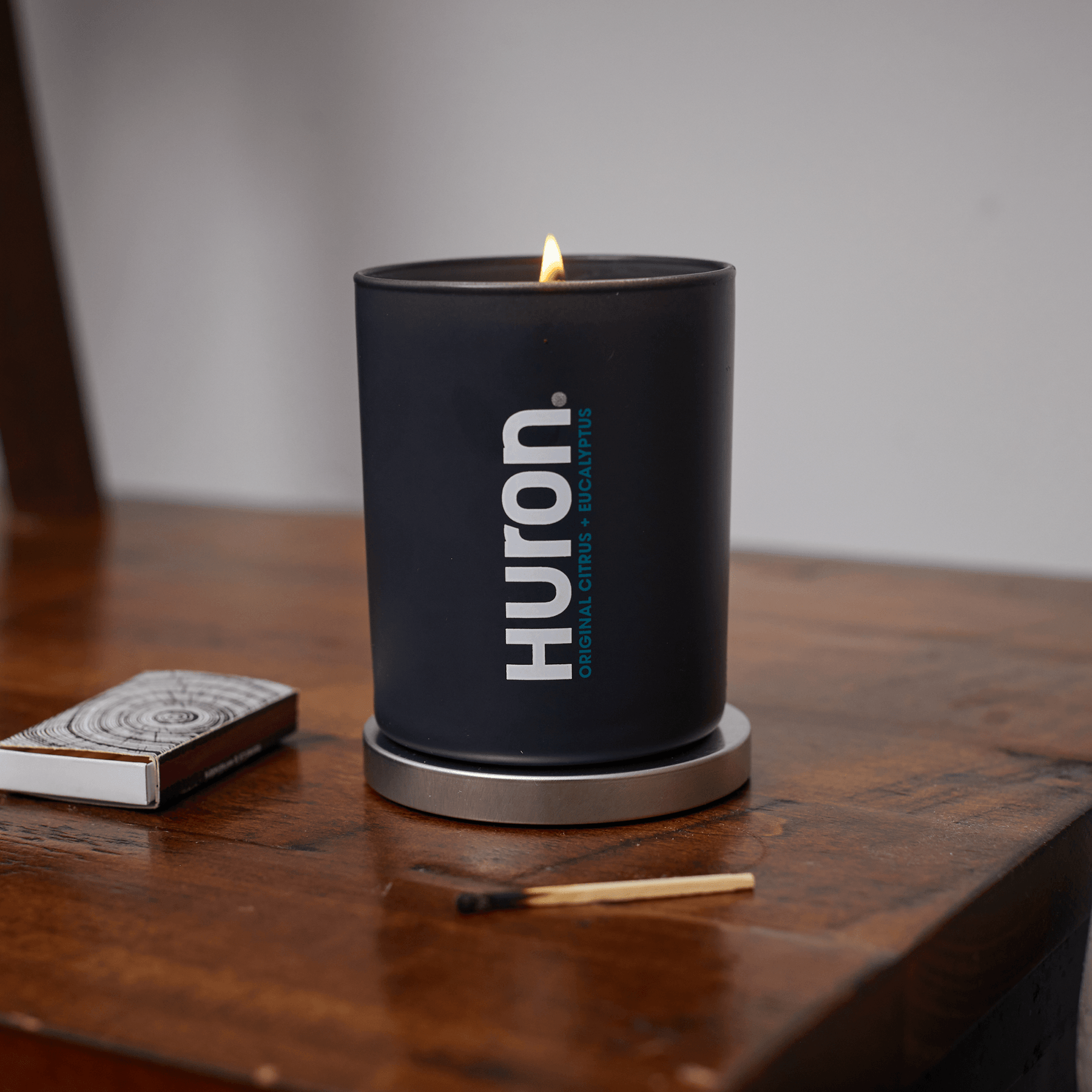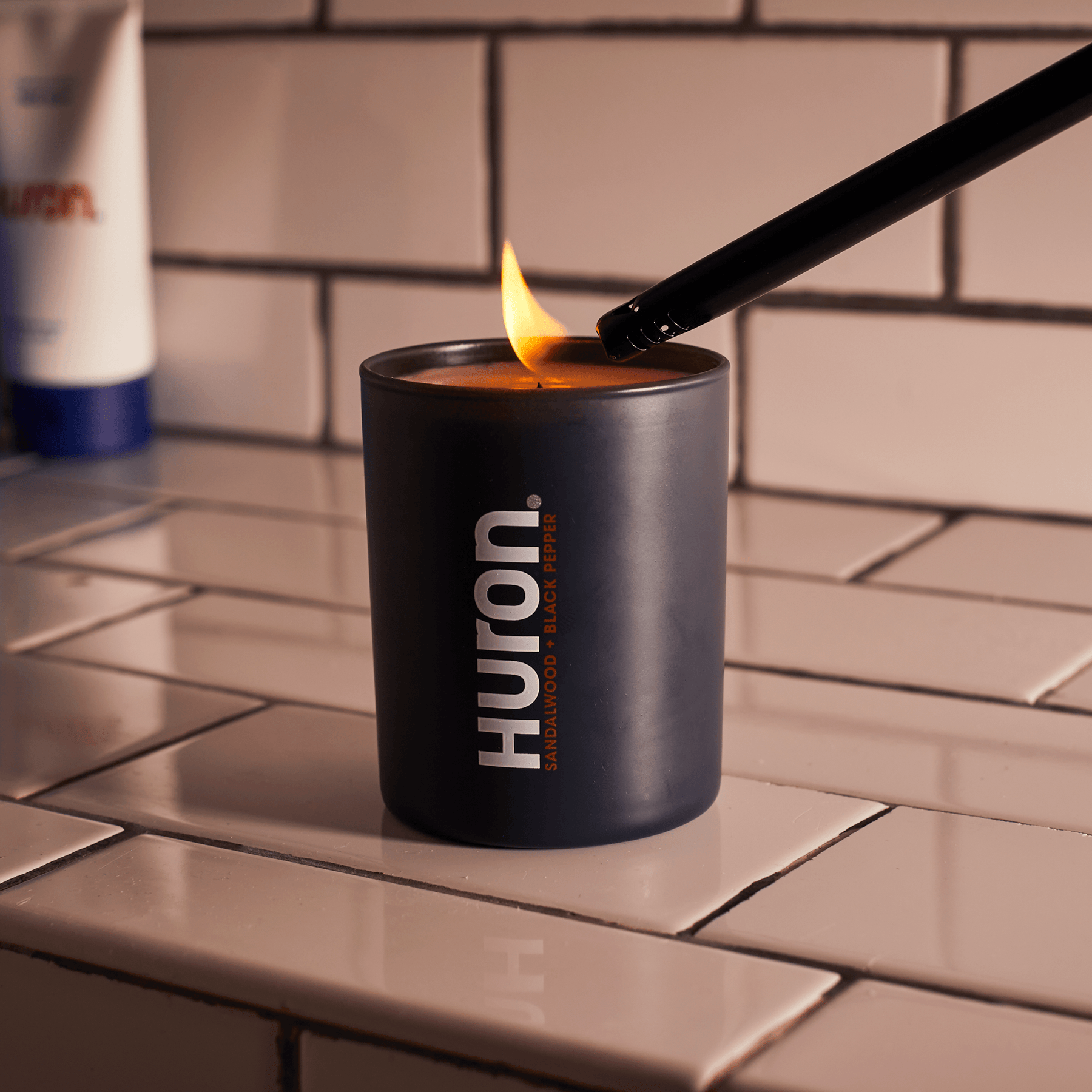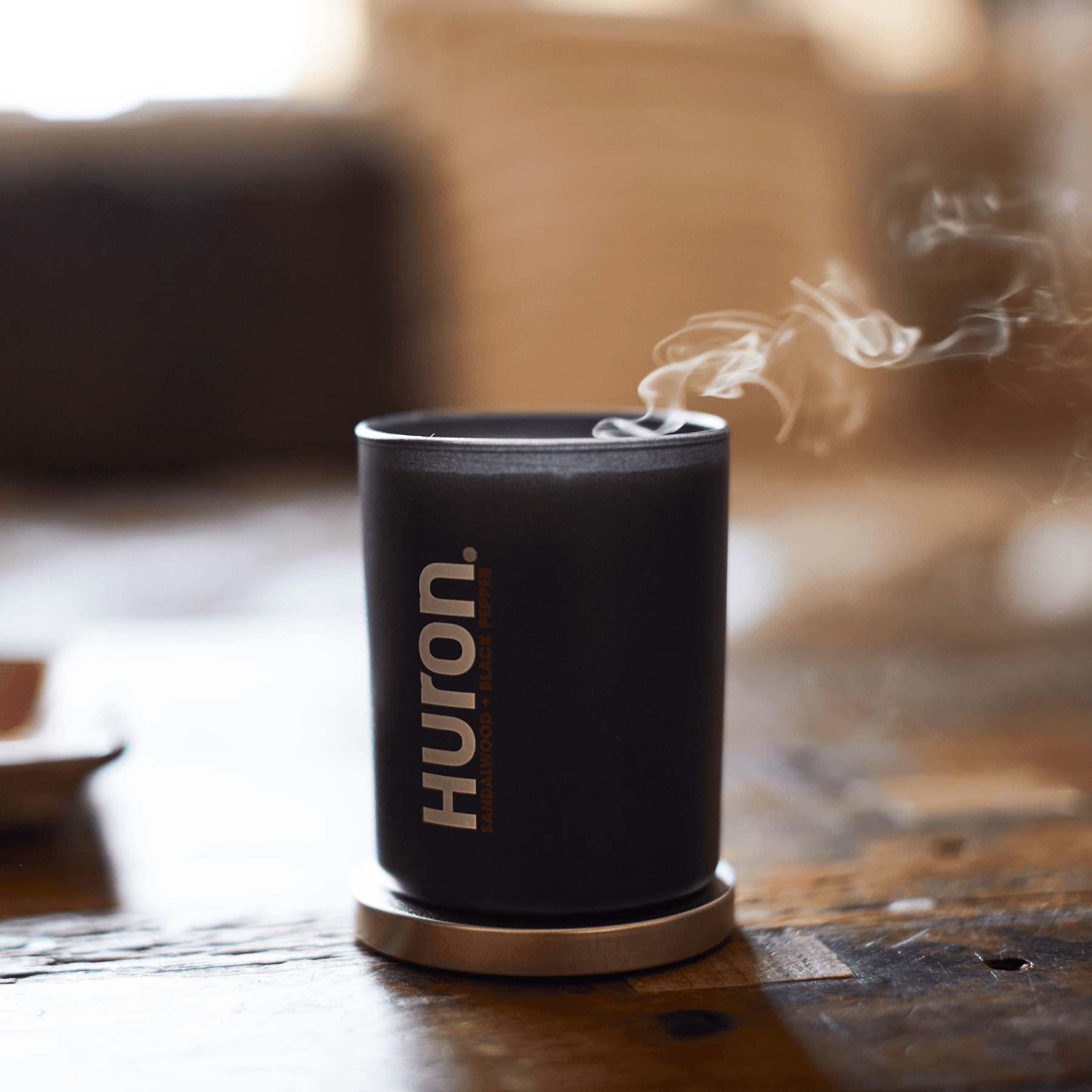 Scented Candle
Premium vegan soy wax blend, our trademark fragrance, and pure cotton wick for a clean, slow burn that fills any space with that signature Huron scent.
Size: 6.5 oz
Proprietary, vegan coconut & soy wax blend with a 100% cotton wick.
Custom heavy, frosted glass & matte metal lid.
Long Lasting. Burns up to 45 hours.
No parabens, sulfates, phthalates or silicones. Vegan, certified cruelty-free. Made in the USA with globally sourced ingredients. 100% recyclable packaging.
Original Citrus + Eucalyptus: A clean, invigorating scent of sparkling citrus, aromatic juniper and refreshing peppermint. Mountain greens, ocean air and driftwood combine with woody notes and clean musk for a scent that is crisp and energizing.

Sandalwood + Black Pepper: A warm and energizing scent of sandalwood, black pepper, aromatic juniper and ginger. Hints of cardamom, airy violet and sweet baie rose blend with patchouli and creamy amber for a scent that's clean and comforting.
After testing every combination, we landed on a custom coconut and soy wax blend paired with a 100% cotton wick to ensure a clean, even burn and maximum fragrance lift. Developed alongside our master perfumers, we were able to create fine fragrance renditions of our signature scents using pure perfume oils. With a long-lasting burn time of 45 hours, our candles are hand-poured into 6.5 oz glass vessels that can be cleaned and upcycled as drinking glasses or handy containers around the home or office. And, the matte silver lid allows for smoke-free extinguishing while providing a finished look for any living space.
Vegan coconut & soy wax blend, 100% cotton wick, and the highest quality fragrance oils.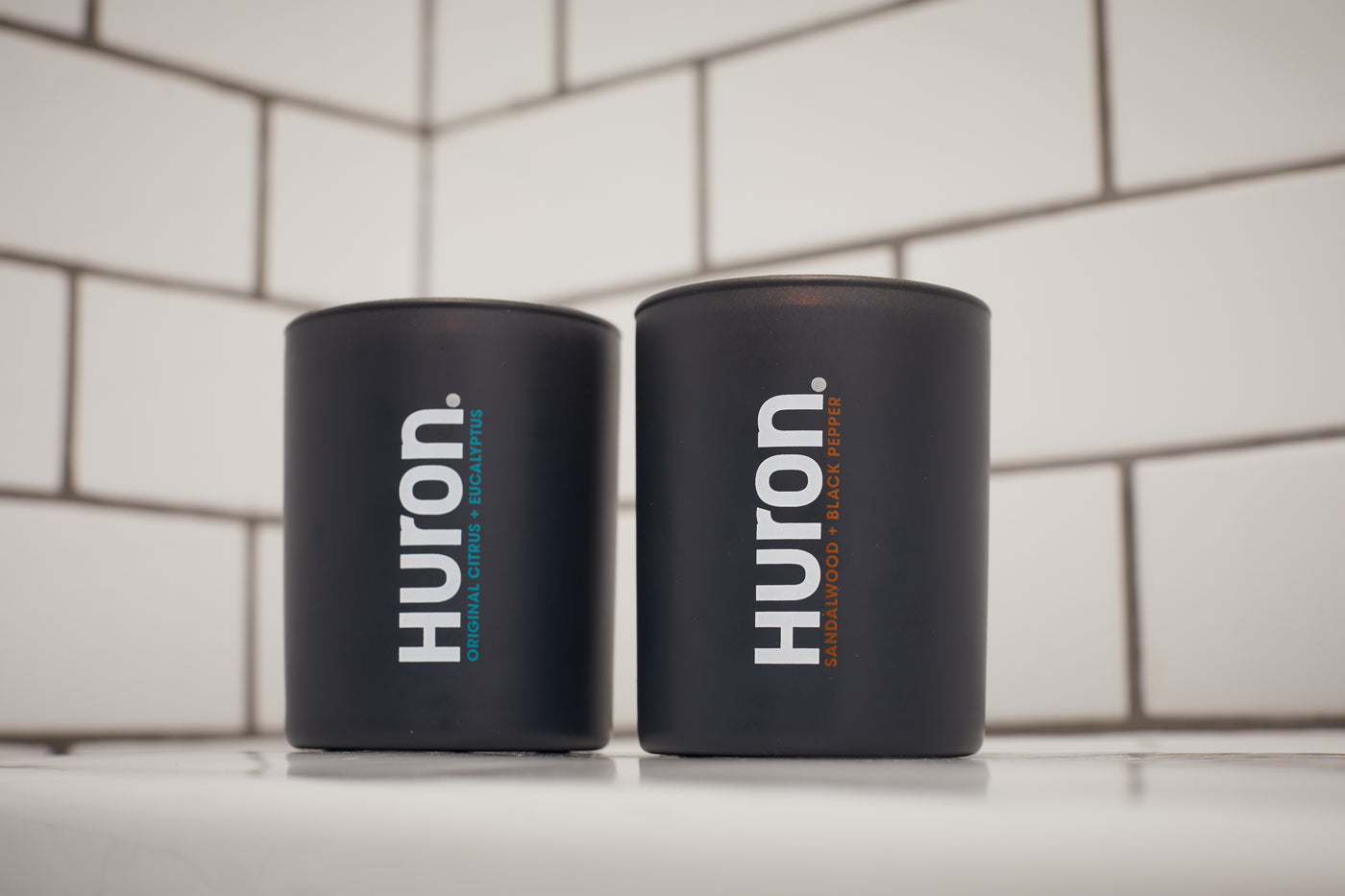 Signature Scents
We've taken our two scents Original Eucalyptus + Citrus and Sandalwood + Black Pepper and reinvented them to be the perfect home fragrances.

Premium Formulas at Fair Prices

Fast Standard Delivery

30 Day Money Back Guarantee
PRO TIP
Trim the wick to ¼" before every light and extinguish the flame with the matte silver lid or a candle snuffer to avoid smoke.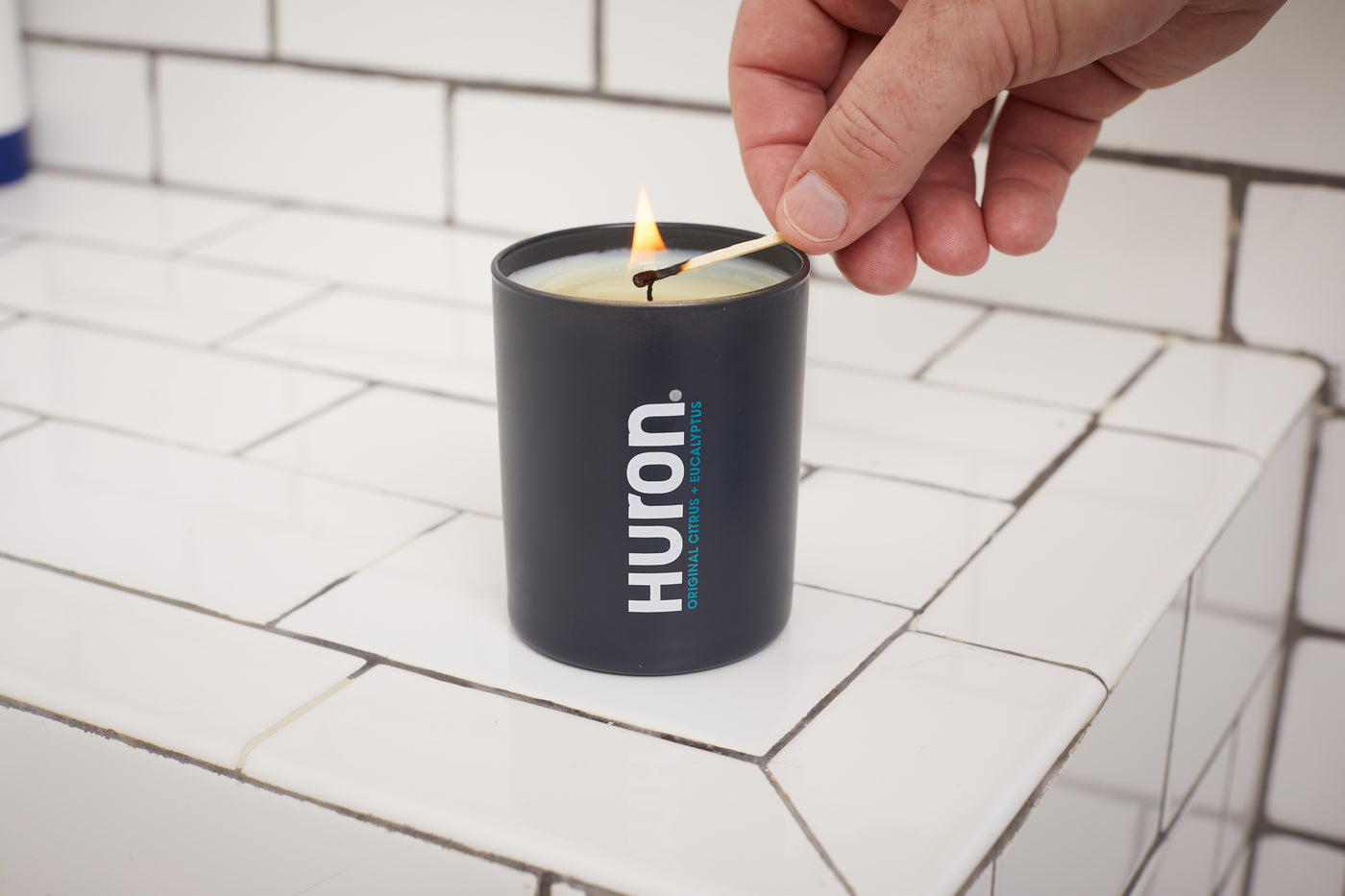 Candle Game: Elevated
PERFORMANCE & EXPERIENCE MATTER
Custom, vegan coconut & soy wax blend, 100% cotton wick, and the highest quality fragrance oils ensure the best possible scent and a long-lasting, even burn.